Reichert's Dairy Air: Ripened Cheeses
Some of the world's most beloved soft-ripened cheeses are made with goat's milk. The gorgeous, soft paste highlights the delicate texture and soft, subtle flavors of a cheese made with high quality goat's milk.
For that reason, I have focused on improving and creating very high quality soft ripened cheeses for our Midwestern market. My trip to Italy inspired 2 very different kinds of ripened cheeses.

Robiola di mia Nonna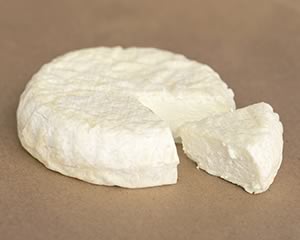 Robiola di mia Nonna is patterned after Robiola di Roccaverano, the only DOP (recognition of this type of cheese made in only this region) goat cheese made in Italy. It is a lactic cheese with a geotrichum rind, soft and light on the inside, and with a velvety, piquant rind. I generally sell these at about 10 days old, when the flavor is mild and light, but further aging will result in a more pronounced "goaty" flavor, as the fatty acids break down during ripening. The flavor of the cheese changes as the season progresses and the milk changes. The delicate paste reflects the season beautifully!
This cheese won Reserve Best in Show at the National Goat Cheese Competition held in Asheville, NC in 2013. Look for Elsie, my goat named after my grandmother, on the label. Robiola di mia Nonna means "My Grandmother's Robiola" in Italian.
Robiolina di Reba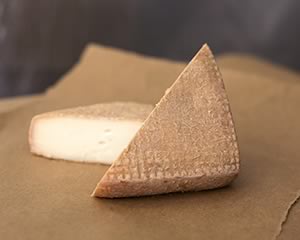 Robiolina di Reba is patterned loosely after Tallegio and Robiola di Bosina, washed rind cheeses from the Lombardy region of Italy. The shape and the washed rind are similar, but ours is made with 100% goat milk. This is a "stinky" cheese, with the typical orange-red rind. The paste of the cheese is smooth and creamy, with a very rich mouthfeel. It has a light washed rind funk without being overwhelming. The longer it ages, the runnier the paste and the stronger the flavor.
This cheese won Best in Show at the National Goat Cheese Competition held in Asheville, NC in 2013. Look for Reba, my favorite goat, on the label. Her beautiful face and spirit deserve to be showcased!
Stay tuned as I experiment and bring new cheeses to the table!